Hello, today I came to give away the hiragana chart with stroke order and more. Let's choose some that you like one and practice.
This one is very suitable for beginners. The letters will be all uppercase. There is also a comparison that: Are we and the original cut the same? Let's start over with a pencil. Take a look at these links.
Hiragana chart with stroke order
Standard Hiragana chart
Hiragana chart with stroke order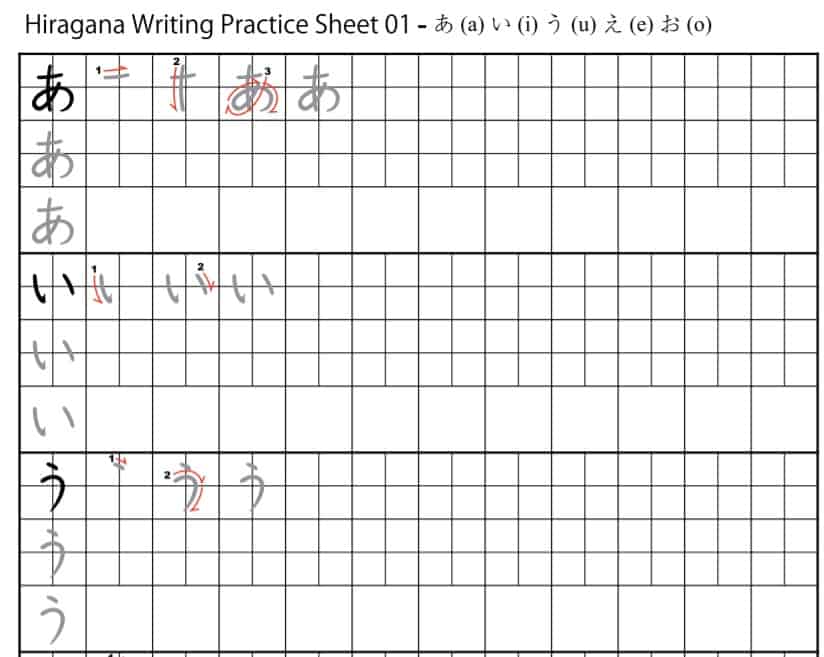 organized chart of all Hiragana letters with stroke order.
Easy Japanese" are available for downloading, free of charge. The entire textbook, or individual lessons, can be downloaded at any time in PDF format.
Created by NHK 
Standard Hiragana chart
organized chart of all Hiragana letters by Annamária Kiss.
Hiragana Chart + Free Download + Printable PDF with 3 different colours ひらがな表
Learning Hiragana can be daunting for Japanese students at the beginning. 
There are 46 letters you need to know in Hiragana. 
They are easier than you think
Hiragana Charts download .The Hiragana Chart .pdf can be found be found here and it contains some FREE Hiragana Mnemonics!
Hiragana chart will help you learn Japanese pronunciation properly, read Japanese
beginners' textbooks and write sentences in Japanese. Japanese will become a
lot easier to study after having learned Hiragana.
By MLC JAPANESE
Practice the Japanese hiragana syllabary (syllabic alphabet) with this cheat sheet. This hiragana chart includes pronunciation in IPA and Hepburn romanization (which is also how you can type the characters on a computer).
Recommended for: Very beginning Japanese students who are starting with hiragana and would like to revise or use this as a cheat sheet.
organized chart of all Hiragana letters by Textfugu.
4 Free Printable Hiragana Chart PDF with Aesthetic Japanese Four Seasons Design!
All the files are made in PDF format and printable in A4 size. Check the designs and download your favorite season!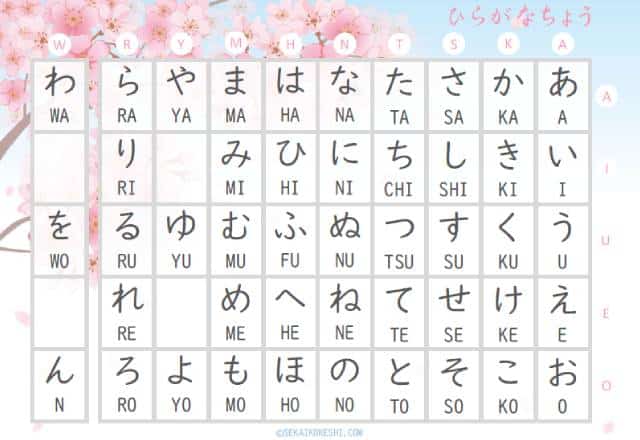 My Recommendations for your Japanese learning
JLPT N5 Prep-Test By JLPT TUTOR Check out
Japanese Pod 101 Learn Japanese fast for beginners Read more.